"HONKIRISHIMA"
Beauty
"Honkirishima" is one of the largest azaleas in Kyushu, with a crimson single flower covering the trees, and enjoying the full bloom of beauty from mid-April to early May.
The current Kurume azalea is said to be a combination of this "honkirishima" with the original Kurume azalea.
In today's Kirishima area, overfishing seems to be terrible in the early Showa era.
Yakushima azaleas and azaleas were also overfished during the Edo period, and went to Edo and Osaka ! !

In November 1964, we celebrate the marriage between Prince Akihito of Prince and Michiko Masada, and from Tatebayashi City, which is closely related to Michiko Miki, white Ryukyu and Kirishimatsu azaleas worthy of celebration in front of Imperial Palace Fukiage Imperial Palace It is also famous that two red and white old trees were donated.

Today, sadly, it has become a very rare variety, and we are working hard every day to cultivate this beautiful flower carefully to pass it on to future generations.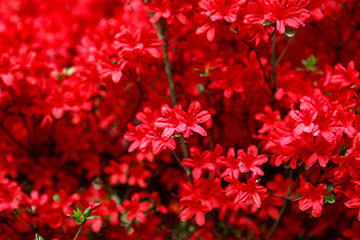 It blooms crimson pretty flowers.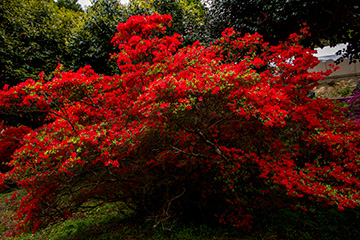 Honkirishi Hongirishima, a 400-year-old tree that our garden is proud of
   The vivid colors of the Edo period are now being reproduced.
HONKIRISHIMA's UKIDAKEKOHKAJUEN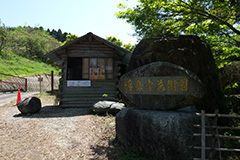 "Ukidake Sachikaen" is a garden that my father has been visiting and collecting for about 30 years since she was fascinated by the color of the flowers.
Initially, forestry was also desolate in the mountains due to falling timber prices. Therefore, using this land, I planted this Kirishima, which I personally consider the most beautiful flower in Japan. Then, people who passed by came to see the azalea flowers and worked hard to make it a tourist park that would make more people happy.
Ukitake Kohana Orchard has planted more than 5,000 azaleas on 8.2 acres of land. In the garden, red, white and pink azaleas of various colors are in full bloom, and the crimson and small flowers of this Kirishima are particularly cute. The process of flowering from the buds is beautiful on a sunny day or on a rainy day.
In the mountains, you can spend a relaxing time listening to the sound of ugly and the babbling of the river.
Please take a look at the lively azaleas in nature.

UKIDAKEKOHKAJUEN Owner Shigemitsu Sakurai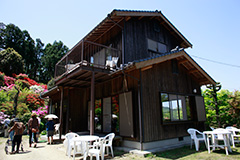 UKIDAKEKOHKAJUEN is 8.2 acres. We have you walk along the route.
"Kurume azalea", "Mitsuba azalea", "Renge azalea", "Yodogawa azalea", etc. centered on the 400-year-old "Honkirishima". In addition to azaleas, various flowers and trees, including "peony" will be greeted.
Please enjoy the walk of spring fully.
There are also two resting places.
Please feel free to drop in because we have tea.
During the season, we also sell azalea seedlings in the park.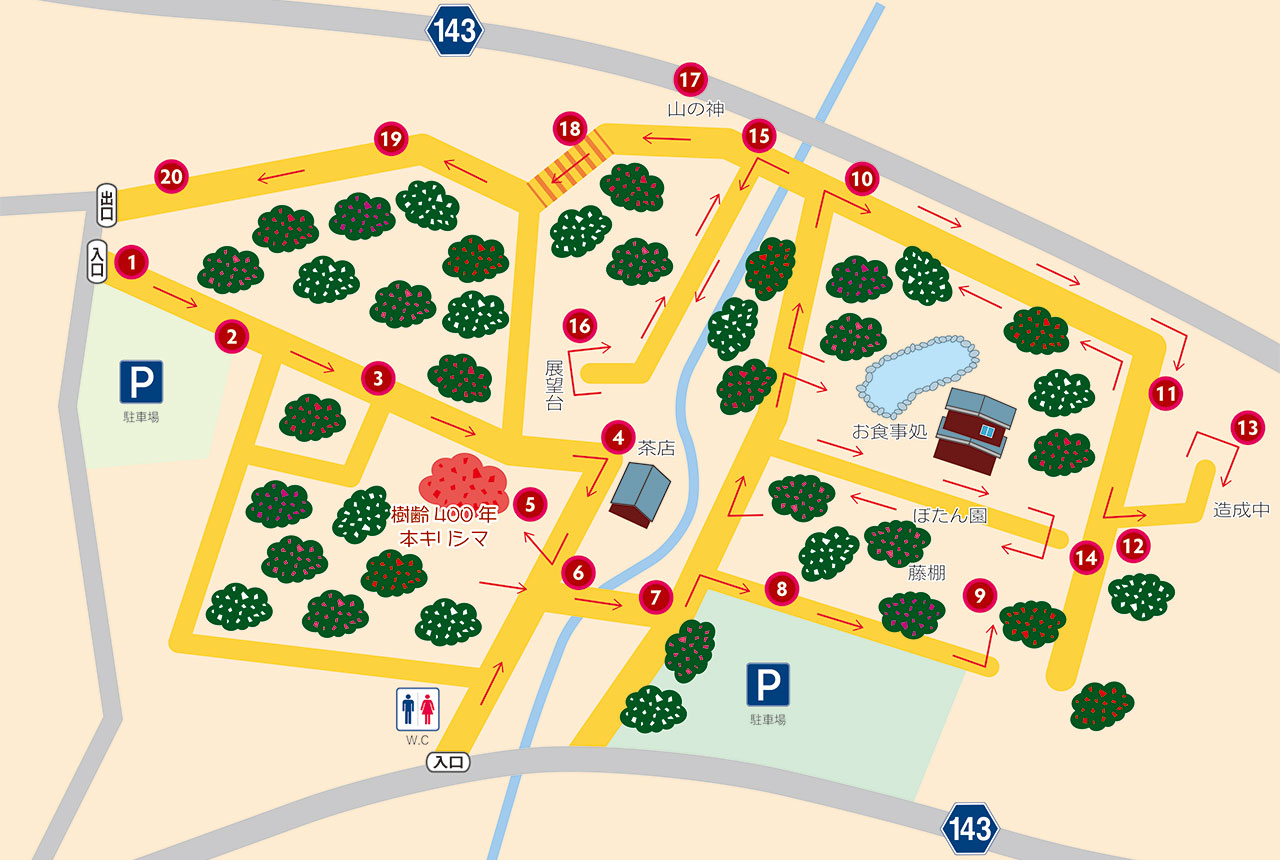 Recommended spots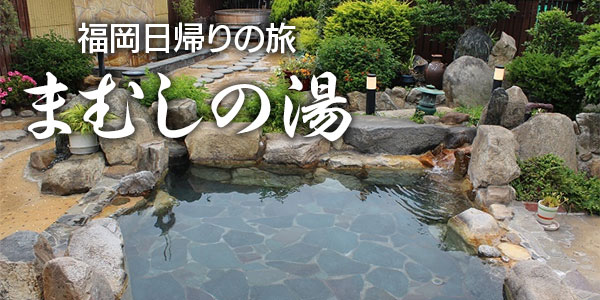 MAMUSHI no YU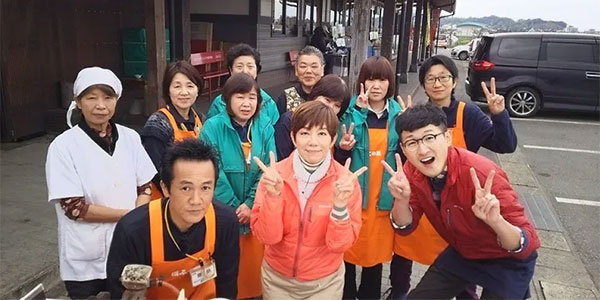 Fukufuku no Sato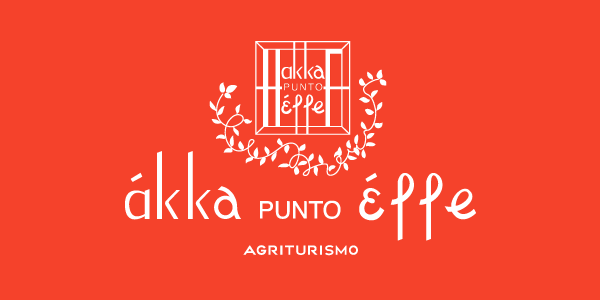 akka-punto-effe

SUMIKURA
Traffic access
Just climb from "MAMUSHI no YU"
When you come by car navigation, please set with
[MAMUSHI no YU: TEL 092-329-3003].
Climb along the road for about 5 minutes.
The nearest station is JR Fukuyoshi Station. 8 minutes by car
1 hour on foot